MFTBC begins sales partnership in Tanzania with new general distributor Capstone Corporation Ltd.
・New partnership with Capstone, part of the CFAO group, officially kicked off in commemorative event
・Capstone will deliver an expanded product lineup to serve wider customer needs in growing market
・FUSO FI medium-duty truck handed over to customer as the first product delivery under the new alliance
Kawasaki, Japan — Mitsubishi Fuso Truck and Bus Corporation (MFTBC; headquarters: Kawasaki City, Kanagawa Prefecture; President and CEO: Karl Deppen), announces the official start of sales in Tanzania under a new partnership with general distributor Capstone Corporation Ltd., part of the CFAO group. A commemorative event was held in the city of Dar es Salaam on March 30th, 2022.
CFAO is an established player in the African automotive industry, with its business spanning from importing, assembling, selling, and leasing vehicles to support various mobility needs. Currently, it oversees the largest distributor network across the continent. FUSO sales in Tanzania will first begin out of two retail locations, with one in Dar es Salaam and the other in Arusha, an inland city with a strong manufacturing economy. CFAO also has proven customer service expertise and experience with FUSO products through its distribution business in Kenya, Nigeria, Gabon, Ghana, Madagascar and Mauritius among other markets.
Under the new partnership, a wider variety of FUSO vehicles, ranging from the 4.4 ton GVW light-duty "Canter" models to the 49 ton GCW "TV" heavy-duty trucks, will be made available to customers in Tanzania. All trucks will be exported to Tanzania as BU (built-up) vehicles from the Oragadam plant operated by Daimler India Commercial Vehicles (DICV) and from the MFTBC Kawasaki Plant in Japan. With this expanded range of products, MFTBC and Capstone aim to serve businesses in the agriculture, energy distribution, and fast-moving consumer goods sectors. Agriculture and food processing are particularly significant contributors to the local economy; at the kick-off event, the first truck to be handed over to a Tanzanian customer under Capstone was presented to major sugar producer Bakhresa Group.
The economy of Tanzania has developed steadily over the past 20 years, and is projected to rebound after the slowdown of the coronavirus pandemic. Infrastructure spending is also expected to support the demand for further mobility solutions. Through this new business alliance with Capstone, MFTBC willl aim to expand the FUSO brand's presence in the growing economy.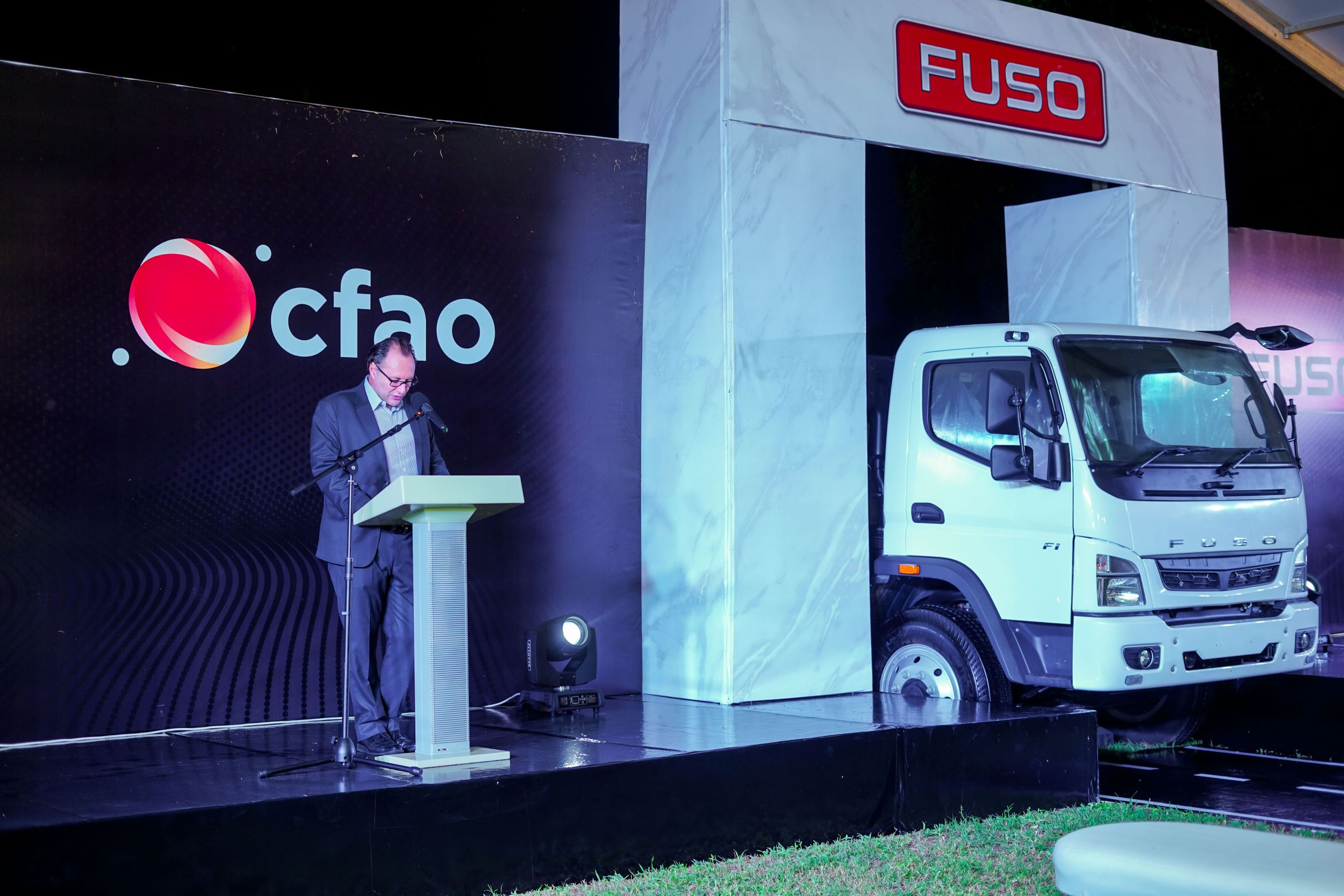 The FI truck presented at the commemorative event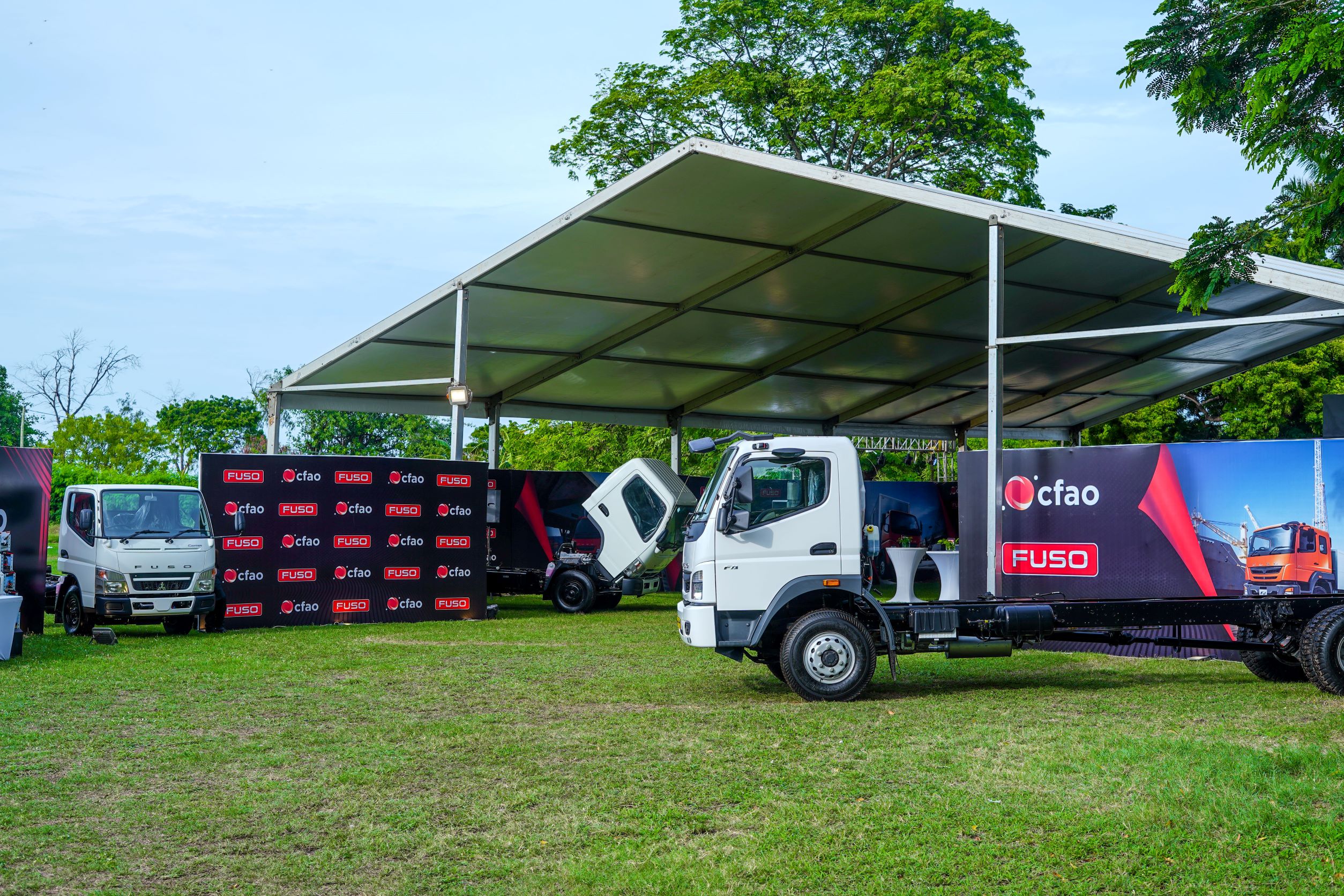 FUSO trucks on display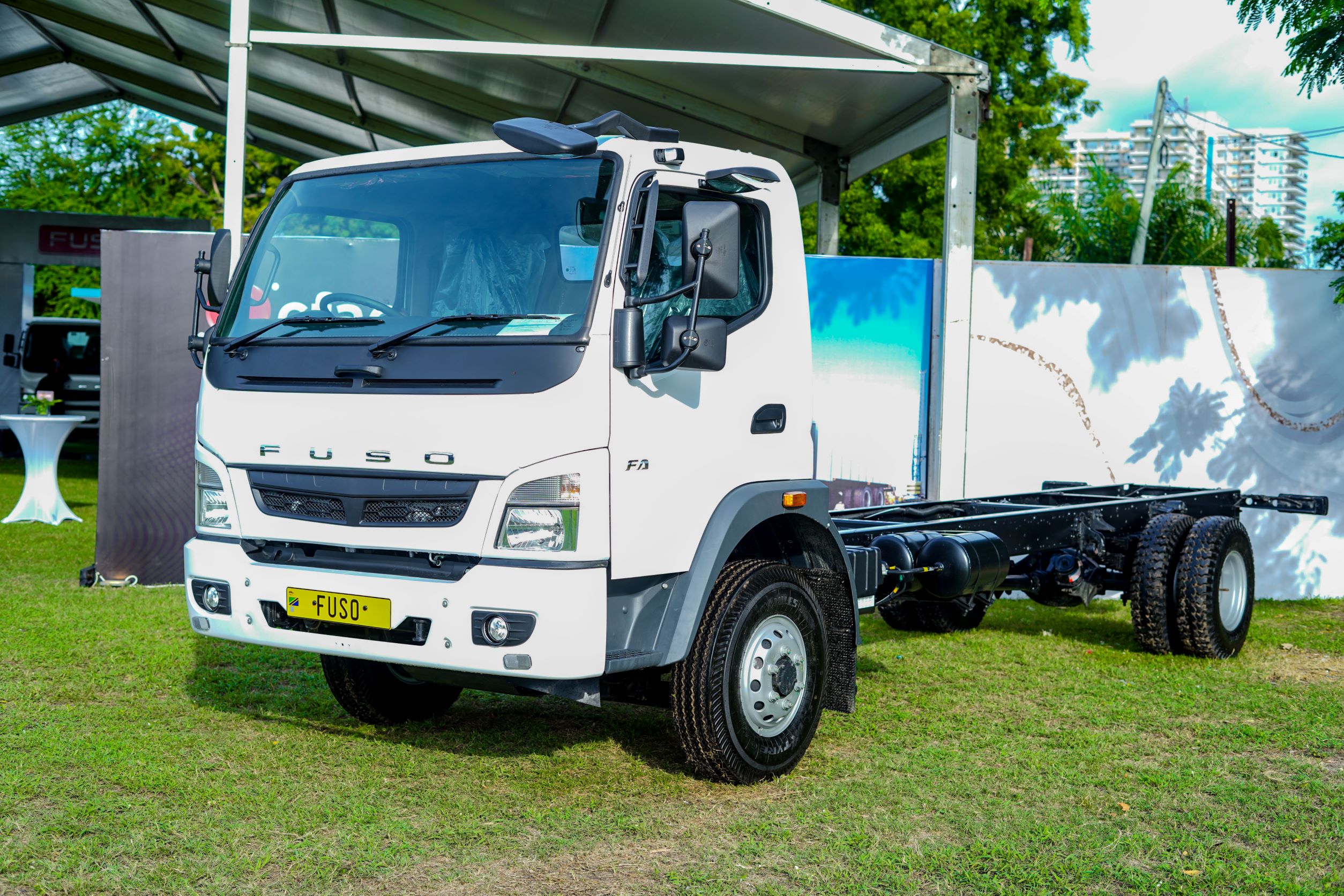 The FA light-medium duty truck for Tanzania
MFTBC at a Glance
Based in Kawasaki, Japan, Mitsubishi Fuso Truck and Bus Corporation (MFTBC) is one of Asia's leading commercial vehicle manufacturers, with 89.29% of its shares owned by Daimler Truck AG and 10.71% by various Mitsubishi group companies. An icon in the Japanese commercial vehicle industry with a longstanding history of 90 years with its FUSO brand, MFTBC manufactures a range of commercial vehicles including light, medium, and heavy-duty trucks and buses, and industrial engines for over 170 markets worldwide. In 2017, MFTBC introduced the "eCanter", the first all-electric light-duty truck in series-production and in 2019, the Super Great – Japan's first heavy-duty truck fitted with Level 2 Automated Driving Support Technology, a benchmark in the Japanese commercial vehicle market. MFTBC operates under the umbrella of Daimler Truck Asia, together with its partner organization Daimler India Commercial Vehicles (DICV) in India. This strategic unit allows the entities to collaborate on areas such as product development, parts sourcing and production to provide the best value to customers.
FUSO at a Glance
FUSO is a Daimler Truck brand, offering a range of commercial vehicles from light, medium, and heavy-duty trucks and buses, to industrial engines and connectivity solutions for over 170 markets worldwide. A longstanding landmark in Japan's commercial vehicle landscape, the brand has leveraged Japanese quality and craftsmanship to set benchmarks in efficiency, safety, and comfort for over 85 years. FUSO is particularly renowned for its offerings in the light-duty segment. The Canter light-duty truck claims the top market share in various markets around the world. In 2017 the eCanter became the first series produced all-electric light-duty truck in Japan, establishing FUSO as a pioneer in eMobility. FUSO promises customers a "Future Together," a bold claim that continues to drive the brand's contributions to safe and sustainable transport.
Daimler Truck Asia at a Glance
Daimler Truck Asia (DTA), under Daimler Truck AG, is an organizational unit that jointly operates Mitsubishi Fuso Truck and Bus Corporation (MFTBC) – an icon in the Japanese commercial vehicle industry with 90 years of history with its FUSO brand – and Daimler India Commercial Vehicles (DICV), an up and rising challenger in the Indian market. DTA adopts a strategic business model that allows its group entities to collaborate on product development, production, exports, sourcing and research activity to provide innovative, cutting-edge and best value products to customers. DTA's vision is "to develop mobility solutions to embrace a better life for people and the planet," and is aligned with Daimler Truck's purpose, "For all who keep the world moving."