Mitsubishi Fuso Inaugurates Fifth Retail Training Center in Japan at Kawasaki Plant
The FUSO Academy's retail training network expands to five centers, up from the previous two centers
Reduces travel time needed for sales, customer service and maintenance staff across Japan to take training and skills development courses
Retail training courses open to any MFTBC employee regardless of function or department
Mitsubishi Fuso Truck and Bus Corporation (MFTBC; headquarters: Kawasaki City, Kanagawa Prefecture; President and CEO Hartmut Schick), in line with its Vision to lead the commercial vehicle industry into the future, announces the inauguration of a nationwide retail training network made up of five training centers. Up from the original two training centers in Kitsuregawa and Osaka, two new training centers in Shimonoseki and Sendai were opened in 2018, with the fifth opening in January 2019 at the Kawasaki Plant.
FUSO Academy's retail training network increases the number of training courses that will be offered in total to MFTBC retail employees to 80 from 120. The newly opened training facilities include classrooms with modern IT systems, as well as workshops for hands-on training. The strategic locations of the training centers will reduce the travel time needed for retail staff across Japan to take mandatory training and skills development courses. The new retail training network thus improves the work-life balance of Fuso's retail workforce and frees up their time to meet customer needs.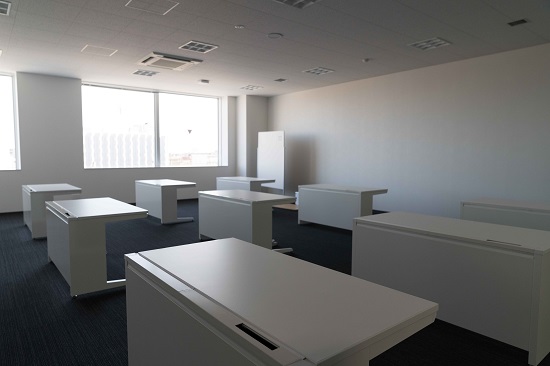 New classroom at the Kawasaki Plant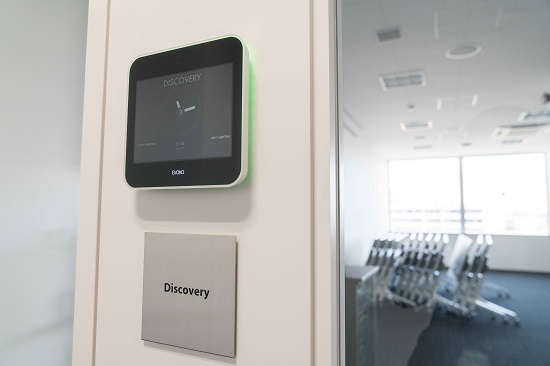 Centrally managed room booking functions
Additionally, retail training courses will become available to all MFTBC employees, regardless of function or department, within 2019. The "space available" system prioritizes retail employees, allowing any remaining spots in open training courses to be filled by any employee who wishes to learn more about MFTBC's products and services. Opening up learning and acquisition of product knowledge to all employees will further enhance MFTBC's ability to serve customers and develop even better products. To facilitate the opening of retail training to all MFTBC employees, FUSO Academy's new Learning Management System, which was launched in 2018, will open its online registration system to all MFTBC employees across Japan within 2019.
Media Contact
Florian Laudan, Head of Communications, Daimler Trucks Asia
Phone: +81 44 330-7970 E-mail: florian.laudan@daimler.com
Humza Ahmad, Manager, International and Domestic PR, Corporate Communications, MFTBC
Phone: +81 44 330-7857 E-mail: humza.ahmad@daimler.com
FUSO at a Glance
FUSO is a Daimler Truck brand, covering nearly all regions around the world. FUSO's light-duty to heavy-duty trucks (GVW 3.5 49 tons), vans, industrial engines, and buses are sold in more than 170 markets. The FUSO brand is based on four core brand values; Trusted Quality, Economic Efficiency, Solid & Functional Design, and Committed Services.
MFTBC at a Glance
Based in Kawasaki, Japan, Mitsubishi Fuso Truck and Bus Corporation (MFTBC) is one of Asia's leading commercial vehicle manufacturers. In 2016, the company sold a total of 130,000 vehicles including light, medium, and heavy-duty trucks and buses under the FUSO brand, with 89.29% of its shares owned by Daimler AG and10.71% by various Mitsubishi group companies. MFTBC is an integral part of the Daimler Trucks division of Daimler AG.