FUSO at the Tokyo Motor Show 2019:
"CHALLENGE THE CHANGES"

Kawasaki, Japan – Mitsubishi Fuso Truck and Bus Corporation (MFTBC), under the umbrella of Daimler Trucks Asia (DTA), will exhibit 5 vehicles at the 46th Tokyo Motor Show 2019.
Referring to our adaptation to changes in the environment, technology, and society, the theme of this year's FUSO booth will be "CHALLENGE THE CHANGES". As a commercial vehicles manufacturer, FUSO is dedicated to supporting societies through every stage of evolution, and will be demonstrating its role as a technology leader by displaying vehicles representing the areas of Connectivity, Automated Driving, Safety, and Electrification.
The booth design will reflect the accelerating transformations in the contemporary world through 360-degree LED panels with various pattern and color schemes that shift according to the movement of people within. 
1. Vehicles to be exhibited
(1) MFTBC booth (Aomi area)
·       Connectivity:
"Aero Queen" large coach bus with BusConnect connectivity solution
(2019 series production model)
·       Automated Driving:
New "Super Great" heavy-duty truck with Level 2 automated driving functions (world premier: series production model)
·       Safety:
"Rosa" light-duty tourist bus with new safety features (2019 series production model)
·       Electrification:
"Vision F-CELL" light-duty truck exploring fuel-cell technology (world premier: concept model)
(2) Outdoor exhibition (OPEN ROAD area)
"ATHENA" 4×4 light-duty truck
(world premier: concept model created in collaboration with Kokushikan University)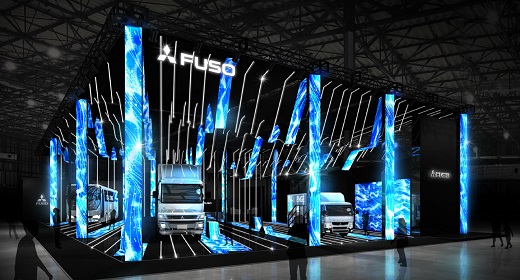 2. Glimpse of the new Vision F-CELL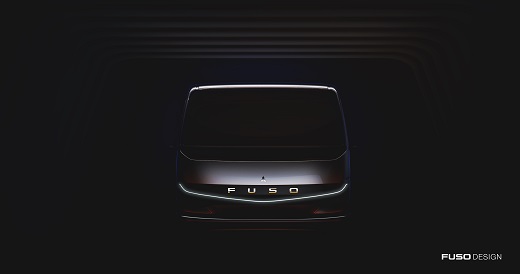 About the 46th Tokyo Motor Show 2019
Name of Event: The 46th Tokyo Motor Show 2019
Organizer: Japan Automobile Manufacturers Association, Inc. (JAMA)
General Public Days: October 24 (Thu) – November 4 (Mon)
Venue: Tokyo Big Sight (Aomi Hall, West/ South Hall, MEGAWEB, Symbol Promenade Park, parking lot next to Tokyo Fashion Town (TFT) Building)