FUSO general distributor in Jordan celebrates opening of state-of-the-art sales and service location
・The new facility covers over 6,000 sqm and has more than 40 working bays
・Exclusive distributor Motor Vehicle Trading Company has been a trusted partner of the FUSO brand for over three decades
Kawasaki, Japan — Mitsubishi Fuso Truck and Bus Corporation (MFTBC; headquarters: Kawasaki City, Kanagawa Prefecture; President and CEO Hartmut Schick) is pleased to announce that the exclusive general distributor of FUSO products in Jordan, Motor Vehicle Trading Company, recently inaugurated its new sales and service facility in Naur-Madaba. This marks the opening of the most extensively furbished dealership to-date in the up-and-coming FUSO market.
The new sales location is strategically positioned in close proximity to arterial highways and provides easy access to both the international airport and the capital of Amman in order to support the needs of local logistics providers. In total, the branch covers a built-up area of approximately 6,000 sqm on an expansive plot of 24,000 sqm. The facility includes a showroom that can display up to six vehicles, as well as a service center boasting 40 working bays to cover maintenance and repairs. A number of training rooms have also been established to host regular workshops for employees, to ensure customers are serviced according to Mitsubishi Fuso's international standards. In addition to this facility, Motor Vehicle Trading has launched mobile serve vans to further improve service coverage.
Motor Vehicle Trading is part of Abu Khader Automotive, one of the leading automotive groups in the Kingdom of Jordan, having been in business for more than 70 years. Its operations now cover the sales and leasing of numerous passenger car brands, as well as areas such as real estate development and warehousing logistics. Mitsubishi Fuso and Abu Khader Automotive together have been supporting the growing economy since 1987. Customers can select from a range covering light- to heavy-duty trucks, as well as the light-duty Rosa bus, all shipped from as built-up (BU) vehicles from MFTBC's Kawasaki Plant or the Oragadam Plant in Chennai, India, by MFTBC's partner organization Daimler India Commercial Vehicles (DICV). Currently the light-duty Canter is the top-selling FUSO product within Jordan, as well as the greater MENA region.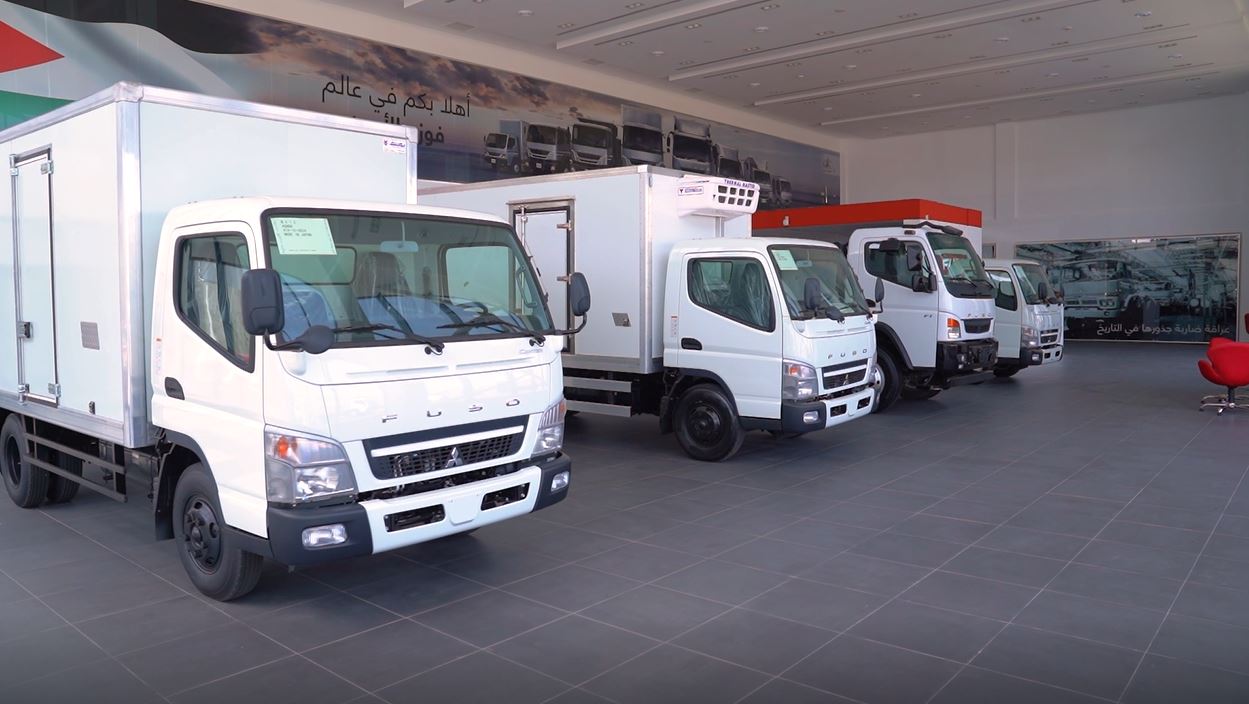 The interior of the new facility inaugurated in Jordan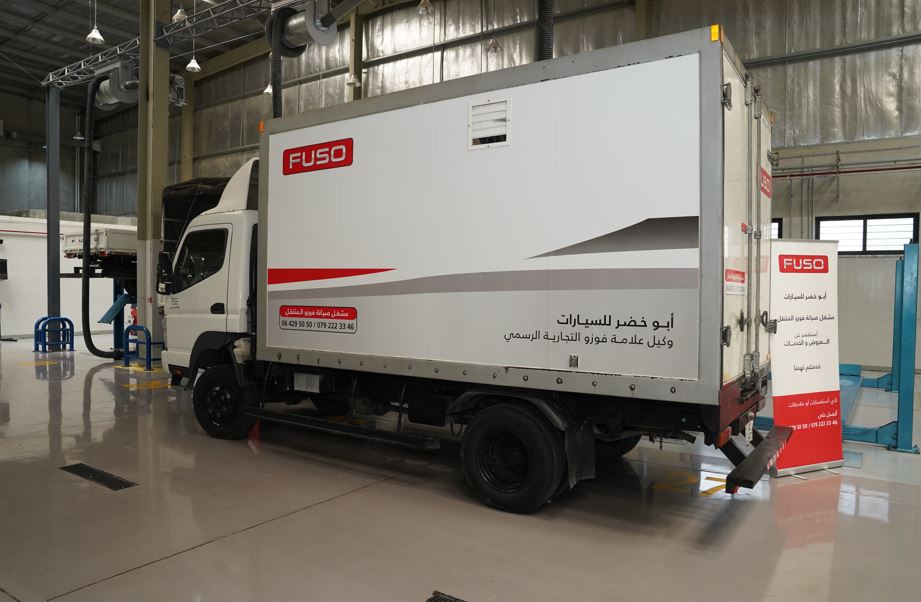 One of the newly launched mobile service vans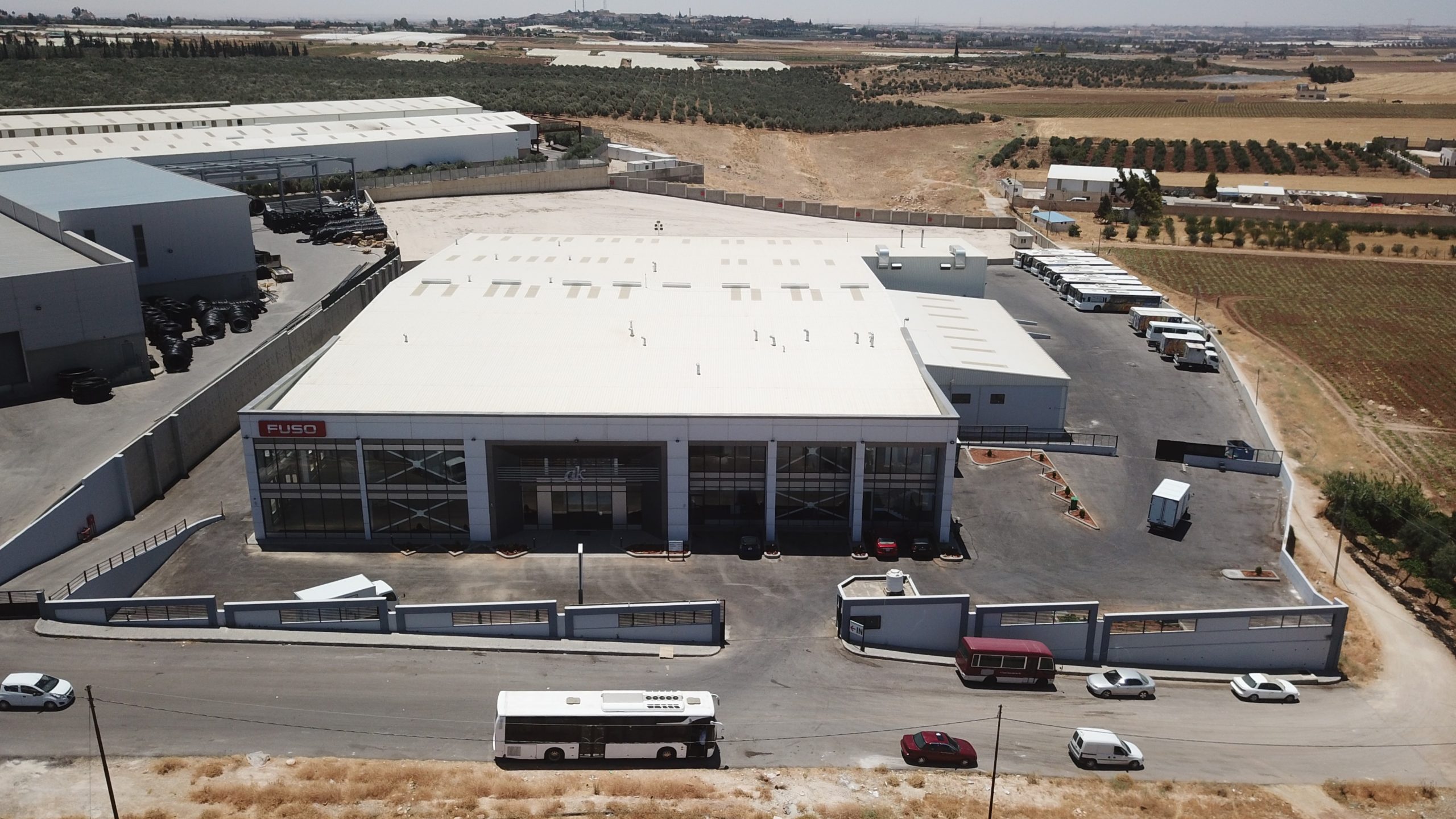 Exterior of the new facility in Jordan
MFTBC at a Glance
Based in Kawasaki, Japan, Mitsubishi Fuso Truck and Bus Corporation (MFTBC) is one of Asia's leading commercial vehicle manufacturers. MFTBC sells light, medium, and heavy-duty trucks and buses under the FUSO brand, with 89.29% of its shares owned by Daimler Truck AG and 10.71% by various Mitsubishi group companies. MFTBC is an integral part of the Daimler Group's global truck and bus business.