Mitsubishi Fuso focuses on e-mobility at CEATEC 2021 Online
and unveils its new brand tagline, "Future Together"
Kawasaki, Japan — Mitsubishi Fuso Truck and Bus Corporation (MFTBC; headquarters: Kawasaki City, Kanagawa Prefecture; President and CEO: Hartmut Schick) is pleased to announce its participation in CEATEC (Combined Exhibition of Advanced Technologies) 2021 Online, scheduled to run from October 19th to 22nd. Mitsubishi Fuso is also unveiling the new FUSO brand tagline "Future Together" at the virtually organized event.
For this year's CEATEC event, Mitsubishi Fuso has prepared an online showcase under the theme of "Delivering Green." Visitors will be presented Mitsubishi Fuso's initiatives toward a more sustainable society, with a particular focus on the light-duty eCanter, introduced in 2017 as the Japanese market's first series-produced all-electric truck. After four years of running in customer hands across the globe, the eCanter has now covered over 3 million kilometers cumulatively. The virtual booth will highlight Mitsubishi Fuso's path to this pioneering product, while providing insight into the social and environmental challenges that inspired its creation. Interviews with leadership involved in the development of the eCanter and its future expansion will also be available.
Accompanying this in-depth exploration of e-mobility at CEATEC Online is the first official introduction of the new FUSO tagline. "Future Together" expresses the FUSO brand's commitment to leading this transformative age for commercial vehicles, hand-in-hand with customers and collaborators in the transportation industry. It is in alignment with MFTBC's strategic target of only offering CO2-neutral ("tank-to-wheel") vehicles in the Japanese market by 2039, and its ambitions for CO2-neutrality across the value chain. The tagline is also a statement of the FUSO brand's aim of delivering reliable value to customers, while contributing to the betterment of society as a whole. "Future Together" will be used in its English form both in Japan and overseas.

The FUSO brand's new tagline, "Future Together"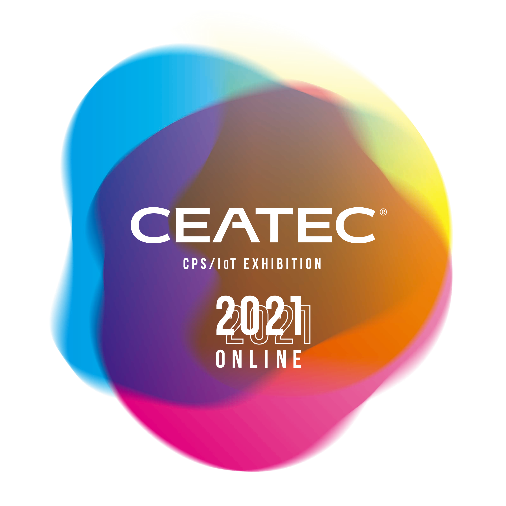 Access the Mitsubishi Fuso exhibit at CEATEC 2021 Online:
After registering at:  https://online.ceatec.com/visitor-application/
visitors can view the exhibits here:  https://online.ceatec.com/pre-event/
The virtual MFTBC booth can be found in the "General Exhibit Area"
Learn more at: https://www.ceatec.com/en/about/about01.html
About the eCanter
The eCanter is the series-produced all-electric truck developed by MFTBC as a solution to urban environmental issues such as noise, exhaust gas and CO2 emissions. The eCanter, which falls under the 7.5-ton gross vehicle weight class, ensures a range of about 100 kilometers per charge. The electric drive system carries a motor (maximum output: 135 kW; maximum torque: 390 Nm) and six high-voltage (370 V, 13.5 kWh) lithium-ion battery packs. With quick-charging stations, the vehicle only takes up to approximately 1.5 hours to fully recharge.
FUSO at a Glance
FUSO is a Daimler Truck brand, offering a range of commercial vehicles from light, medium, and heavy-duty trucks and buses, to industrial engines and connectivity solutions for over 170 markets worldwide. A longstanding landmark Japan's commercial vehicle landscape, the brand has leveraged Japanese quality and craftsmanship to set benchmarks in efficiency, safety, and comfort for over 85 years. FUSO is particularly renowned for its offerings in the light-duty segment. The Canter light-duty truck claims the top market share in various markets around the world. In 2017 the eCanter became the first series produced all-electric light-duty truck in Japan, establishing FUSO as a pioneer in eMobility. FUSO promises customers a "Future Together," a bold claim that continues to drive the brand's contributions to safe and sustainable transport.
MFTBC at a Glance
Based in Kawasaki, Japan, Mitsubishi Fuso Truck and Bus Corporation (MFTBC) is one of Asia's leading commercial vehicle manufacturers, with 89.29% of its shares owned by Daimler Truck AG and 10.71% by various Mitsubishi group companies. An icon in the Japanese commercial vehicle industry with a longstanding history of more than 85 years with its FUSO brand, MFTBC manufactures a range of commercial vehicles including light, medium, and heavy-duty trucks and buses, and industrial engines for over 170 markets worldwide. In 2017, MFTBC introduced the eCanter all-electric light-duty truck as a series-production model and in 2019, the Super Great – Japan's first heavy-duty truck fitted with Level 2 Automated Driving Support Technology, a benchmark in the Japanese commercial vehicle market. MFTBC operates under the umbrella of Daimler Trucks Asia, together with its partner organization Daimler India Commercial Vehicles (DICV) in India. This strategic unit allows the entities to collaborate on areas such as product development, parts sourcing and production to provide the best value to customers.
Daimler Trucks Asia at a Glance
Daimler Trucks Asia (DTA), under Daimler Truck AG, is an organizational unit that jointly operates Mitsubishi Fuso Truck and Bus Corporation (MFTBC) – an icon in the Japanese commercial vehicle industry with more than 85 years of history with its Fuso brand – and Daimler India Commercial Vehicles (DICV), an up and rising challenger in the Indian market. DTA adopts a strategic business model that allows its group entities to collaborate on product development, production, exports, sourcing and research activity to provide innovative, cutting-edge and best-value products to customers. DTA's vision is "to develop mobility solutions to embrace a better life for people and the planet," and is aligned with Daimler Truck's purpose "For all who keep the world moving."