Mitsubishi Fuso launches a new manual transmission model of
the 1.5-ton payload class light-duty Canter truck
Kawasaki, Japan – Mitsubishi Fuso Truck and Bus Corporation (MFTBC), one of Asia's leading commercial vehicle manufacturers, is pleased to announce that it will add a new manual transmission (MT) model to its light-duty Canter truck. The MT model will be added to Canter trucks with a payload of 1.5 tons. The Canter MT model will be available through MFTBC sales companies and regional sales units across Japan starting from November 2021.
MFTBC has newly added the MT model to its 1.5-ton payload class of Canter trucks after 10 years, in response to ongoing needs in the market. Through the automatic transmission (AMT) models that provide a smooth driving experience with the "DUONIC 2.0" 6-speed dual clutch transmission and a 5-speed MT vehicle that provides powerful and flexible maneuvering, the FUSO Canter is able to respond to various requirements on the road.
The Canter also now comes with the "Back Eye Camera System" safety feature as an optional setting.* As with the latest Canter models, MFTBC will continue to pursue a safe and comfortable driving experience for customers through continuous product advancements.
*The Back Eye Camera System is an optional setting for all models from MFTBC. Please note that the installation requirements will differ depending on the body. For more details, please contact your nearest FUSO sales location.
The Canter's 1.5 tons loading class model  (Special vehicle for photo shooting purposes only)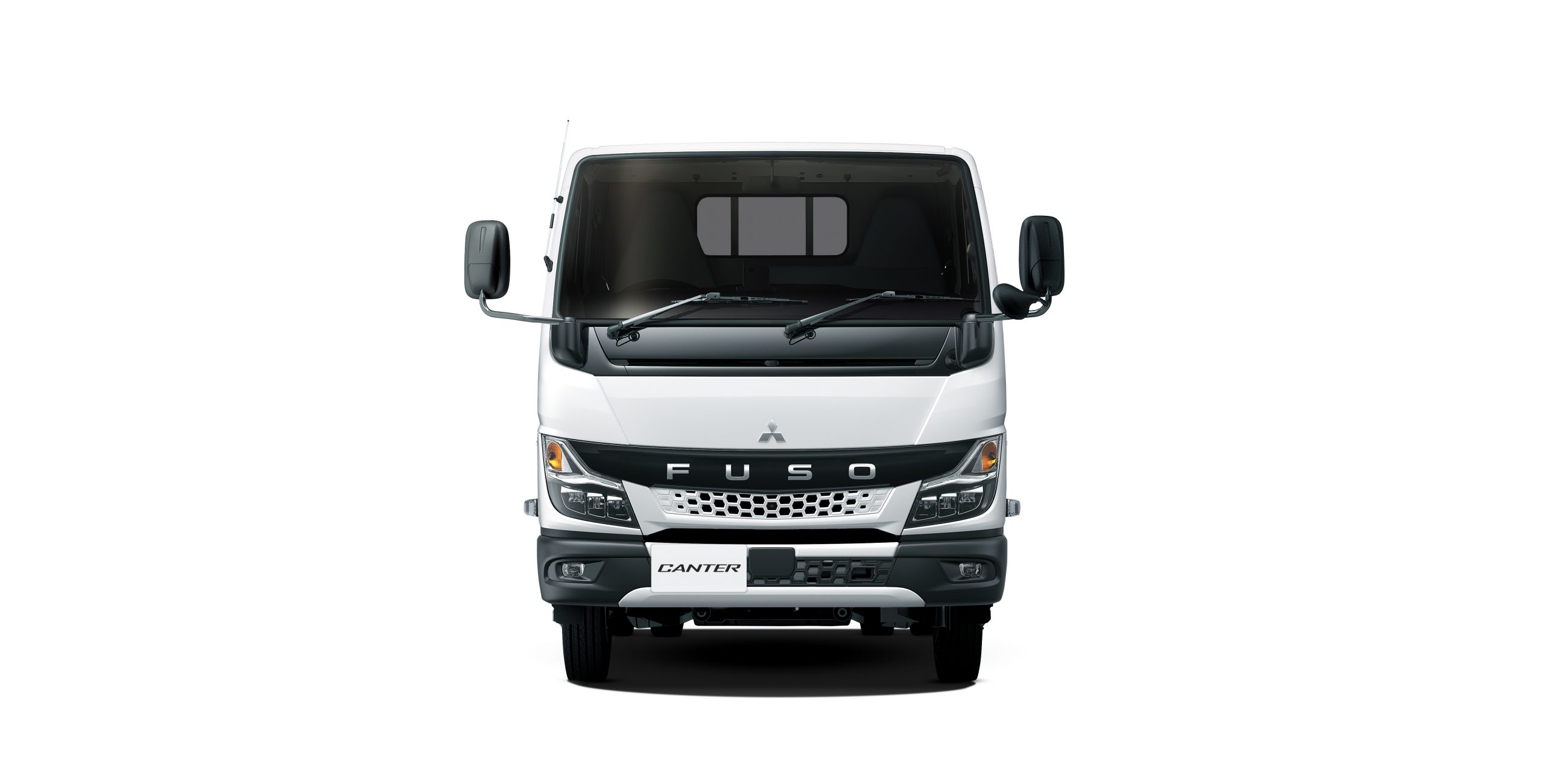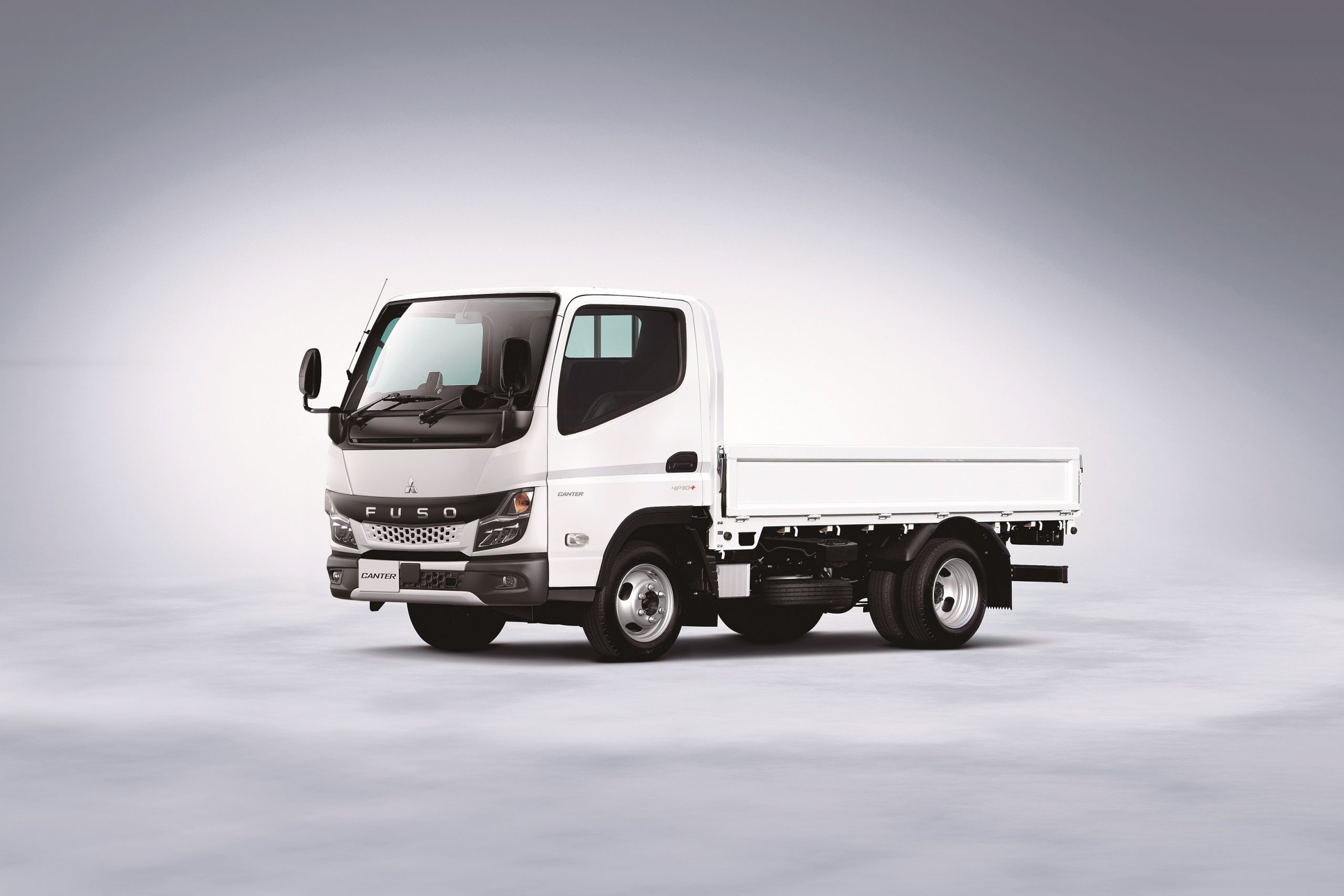 Vehicle Specifications and Selling Price in the Tokyo District (including 10% consumption tax)

MFTBC at a Glance
Based in Kawasaki, Japan, Mitsubishi Fuso Truck and Bus Corporation (MFTBC) is one of Asia's leading commercial vehicle manufacturers, with 89.29% of its shares owned by Daimler Truck AG and10.71% by various Mitsubishi group companies. An icon in the Japanese commercial vehicle industry with a longstanding history of more than 85 years with its Fuso brand, MFTBC manufactures a range of commercial vehicles including light, medium, and heavy-duty trucks and buses, and industrial engines for over 170 markets worldwide. In 2017, MFTBC introduced the eCanter, the first all-electric light-duty truck in series-production and in 2019, the Super Great – Japan's first heavy-duty truck fitted with Level 2 Automated Driving Support Technology, a benchmark in the Japanese commercial vehicle market. MFTBC operates under the umbrella of Daimler Trucks Asia, together with its partner organization Daimler India Commercial Vehicles (DICV) in India. This strategic unit allows the entities to collaborate on areas such as product development, parts sourcing and production to provide the best value to customers.