MFTBC delivered the second "eCanter" EV garbage truck in Japan
•First delivery of "eCanter" EV garbage truck to a private company
•Zero emission and silent garbage truck transportation
Mitsubishi Fuso Truck and Bus Co., Ltd. (Headquarters: Kawasaki City, Kanagawa Prefecture, President and CEO: Karl Deppen, hereafter MFTBC) has released one EV garbage truck by the electric light truck "eCanter" to Furukawa Shinko Co., Ltd. (Headquarters: Fuchu City, Tokyo, Representative Director: Koji Furukawa, hereafter, Furukawa Shinko). This is the second EV garbage truck in Japan by "eCanter" and the first delivery by a private company *
Furukawa Shinko operates a garbage collection business in the Kanto region, mainly in the Tama area of Tokyo. The EV garbage truck delivered this time will collect waste from convenience stores in the Tama area and commissioned project from Fuchu City. This vehicle's operation scheduled to start from the end of July 2022.
Since "eCanter" does not emit any exhaust gas containing carbon dioxide (CO2) when driving, it contributes to carbon neutralization of waste transportation. "eCanter" not only achieves carbon neutrality while driving, but also has the feature of lower noise and vibration than conventional diesel vehicles. Therefore, in the case of garbage trucks that often operate from early morning, "eCanter" enables to collect waste silently in consideration of the residents and contributes to reducing driver fatigue.
Furukawa Shinko is the company that supports the SDGs (Sustainable Development Goals) and seriously considers the future of the earth. They have adopted the "eCanter" EV garbage truck as a vehicle that can contribute to carbon neutralization.
Since its launch in 2017, "eCanter" has been highly evaluated by domestic and overseas customers. MFTBC will continue to contribute to the customers aiming for carbon-neutral transportation by proposing the various specifications of "eCanter" according to usage in order to meet the needs of customers with "eCanter".
** In March 2022, we delivered an EV garbage truck by "eCanter" to Atsugi City, Kanagawa Prefecture.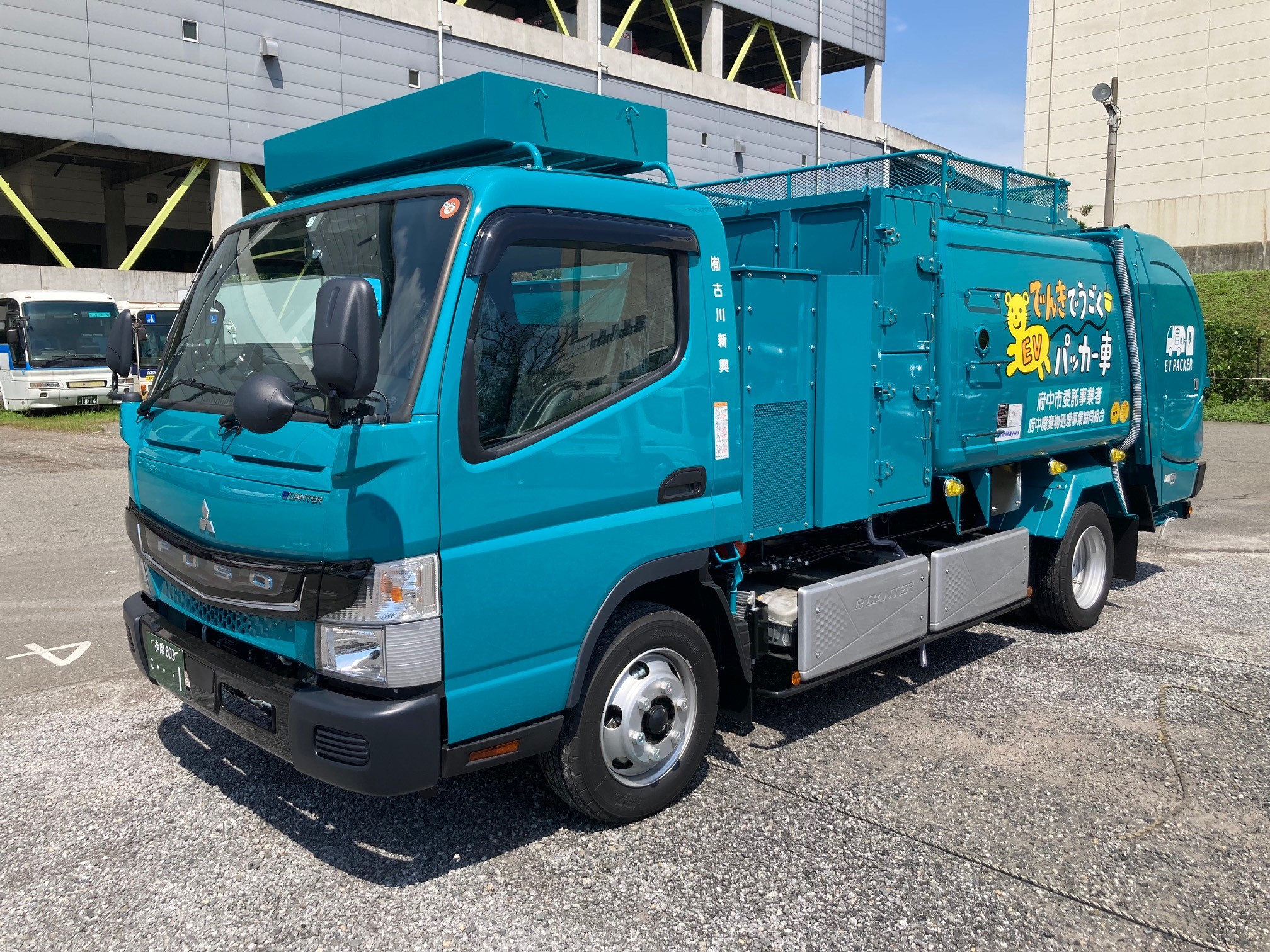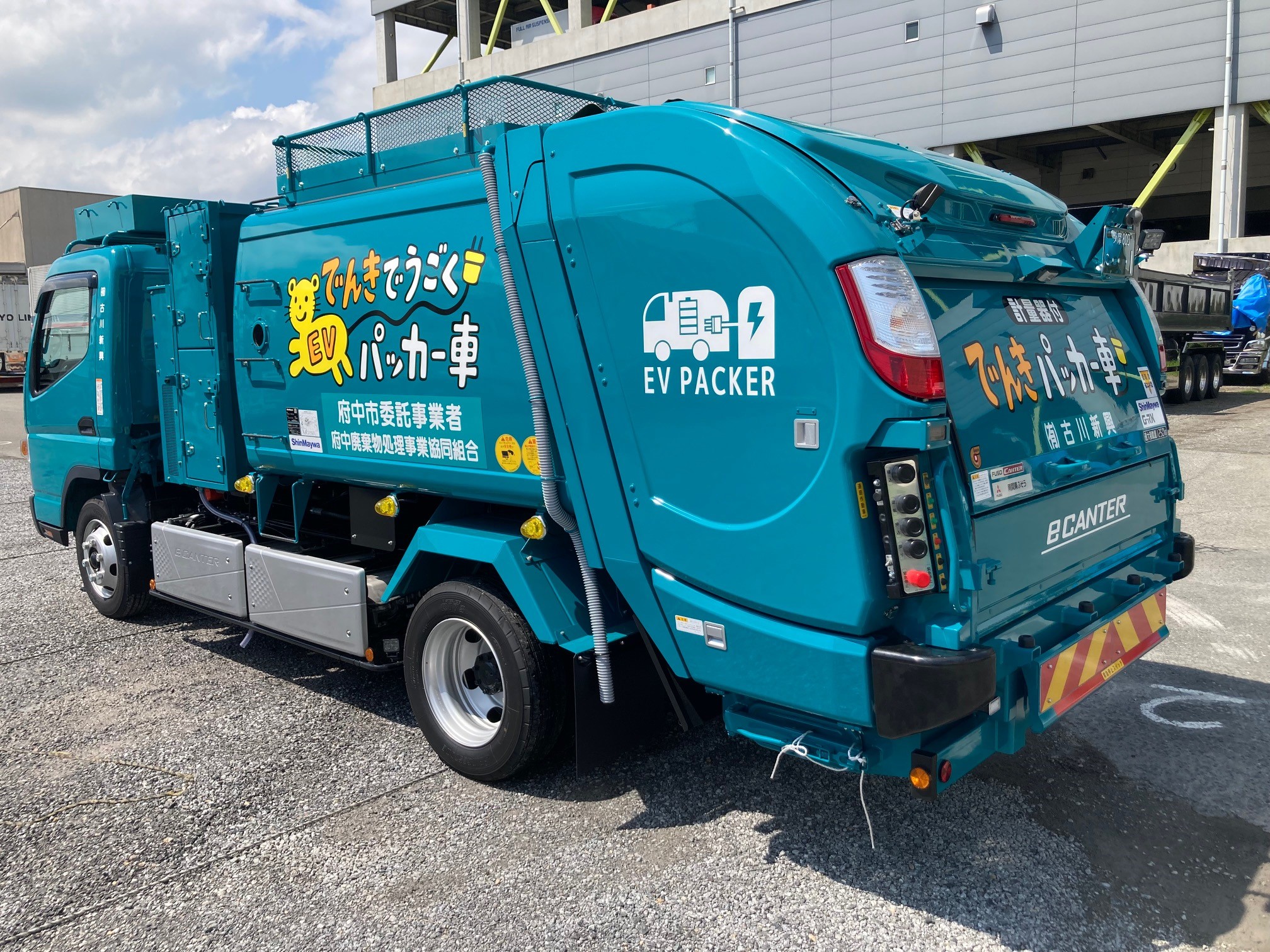 MFTBC at a Glance
Based in Kawasaki, Japan, Mitsubishi Fuso Truck and Bus Corporation (MFTBC) is one of Asia's leading commercial vehicle manufacturers, with 89.29% of its shares owned by Daimler Truck AG and 10.71% by various Mitsubishi group companies. An icon in the Japanese commercial vehicle industry with a longstanding history of 90 years with its FUSO brand, MFTBC manufactures a range of commercial vehicles including light, medium, and heavy-duty trucks and buses, and industrial engines for over 170 markets worldwide. In 2017, MFTBC introduced the eCanter, the first all-electric light-duty truck in series-production and in 2019, the Super Great – Japan's first heavy-duty truck fitted with Level 2 Automated Driving Support Technology, a benchmark in the Japanese commercial vehicle market. MFTBC operates under the umbrella of Daimler Truck Asia, together with its partner organization Daimler India Commercial Vehicles (DICV) in India. This strategic unit allows the entities to collaborate on areas such as product development, parts sourcing and production to provide the best value to customers.
About the eCanter
The eCanter is the series-produced all-electric truck developed by MFTBC as a solution to urban environmental issues such as noise, exhaust gas and CO2 emissions. As the eCanter is locally emission-free with its electric motor and produces less noise and vibration compared to conventional diesel-powered vehicles, it is particularly suited to inner-city routes as well as operations during late night and early morning hours. The eCanter, which falls under the 7.5-ton gross vehicle weight class, ensures a range of about 100 kilometers per charge. The electric drive system carries a motor (maximum output: 135 kW; maximum torque: 390 Nm) and six high-voltage (370 V, 13.5 kWh) lithium-ion battery packs. With quick-charging stations, the vehicle only takes approximately 1.5 hours to fully recharge. Having already launched a new model with advanced safety features in August 2020, MFTBC is currently developing the next generation of the eCanter with further upgrades and a wider range of variations.