Mitsubishi Fuso to achieve CO2 neutrality at all Japanese production sites by 2025
Most ambitious target among Japanese OEMs
Previous 2039 target year revised
Mitsubishi Fuso Truck and Bus Corporation (Headquarters: Kawasaki City, Kanagawa Prefecture, President and CEO: Karl Deppen, hereafter: MFTBC) announces its target to achieve CO2 neutrality[1] at its three production sites in Japan by 2025. This is the most ambitious production-related CO2 neutrality target among Japanese OEMs to date[2].
With the government's 2050 carbon neutrality target and its greenhouse gas reduction goals now firmly set in stone[3], commercial vehicles that are not only zero-emission on the road, but also are produced through sustainable means, have become the focus of SDG and ESG-committed businesses in Japan. Additionally, according to data published by the Ministry of Environment, the Japanese industrial sector (manufacturing sites, etc.) represented approximately 35% of all CO2 emissions in the 2021 fiscal year, while the transportation sector covered roughly 17%[4]. Changes within manufacturing practices are therefore seen as key to the national carbon neutrality shift.
MFTBC has three domestic production sites – the Kawasaki Plant (Kawasaki City, Kanagawa Prefecture), which produces truck vehicles and industrial engines; the Nakatsu Plant (Aikawa Town, Aiko County, Kanagawa Prefecture), which mainly manufactures transmissions; and Mitsubishi Fuso Bus Manufacturing Co., Ltd. (Headquarters: Toyama City, Toyama Prefecture, President: Kaichiro Fujioka, hereafter: MFBM), where FUSO buses are produced.
With this announcement, MFTBC is revising the previously set target of aiming for CO2 neutrality in production sites by 2039. The accelerated 2025 target matches the "Green Production Initiative," set forth by MFTBC's parent company Daimler Truck AG, and places MFTBC on a quicker path toward contributing to a more sustainable world. The revised target includes MFTBC's 100% subsidiary body builder PABCO Co., Ltd. (Headquarters: Ebina City, Kanagawa Prefecture, President: Kanan Ahmadov, hereafter: PABCO).
MFTBC has already reduced CO2 emissions at its Kawasaki and Nakatsu Plants by over 20% from 2015 levels. All three locations have also shifted their entire electricity supply to electricity derived from renewable energy. At the Kawasaki Plant, 9,000 m2 of solar photovoltaic panels have been installed on site. These initiatives are complemented by facility renewals for improved energy efficiency, the application of carbon credits, and the conservation of all other energy usage (including natural gas and coal) where possible.
MFTBC's carbon neutrality initiatives extend beyond Japan. Mitsubishi Fuso Truck Europe-Sociedade Europeia de Automóveis, S.A (MFTE; headquarters: Tramagal, President and CEO: Arne Barden), MFTBC's wholly-owned subsidiary in Portugal, achieved carbon neutral operations in 2022. MFTE is a key contributor within the Mitsubishi Fuso organization, producing the FUSO light-duty "Canter" and electric light-duty "eCanter" trucks for European markets.
In addition to these operational commitments, MFTBC is aiming to transform its Japanese product portfolio to a "tank-to-wheel" CO2 neutral line-up by 2039. The introduction of the new mass-production model of the all-electric "eCanter" truck places MFTBC well on its course to achieving this ambition. These sustainability contributions in both the product and production areas are in accordance with MFTBC's corporate vision "to embrace a better life for people and the planet".
Kawasaki Plant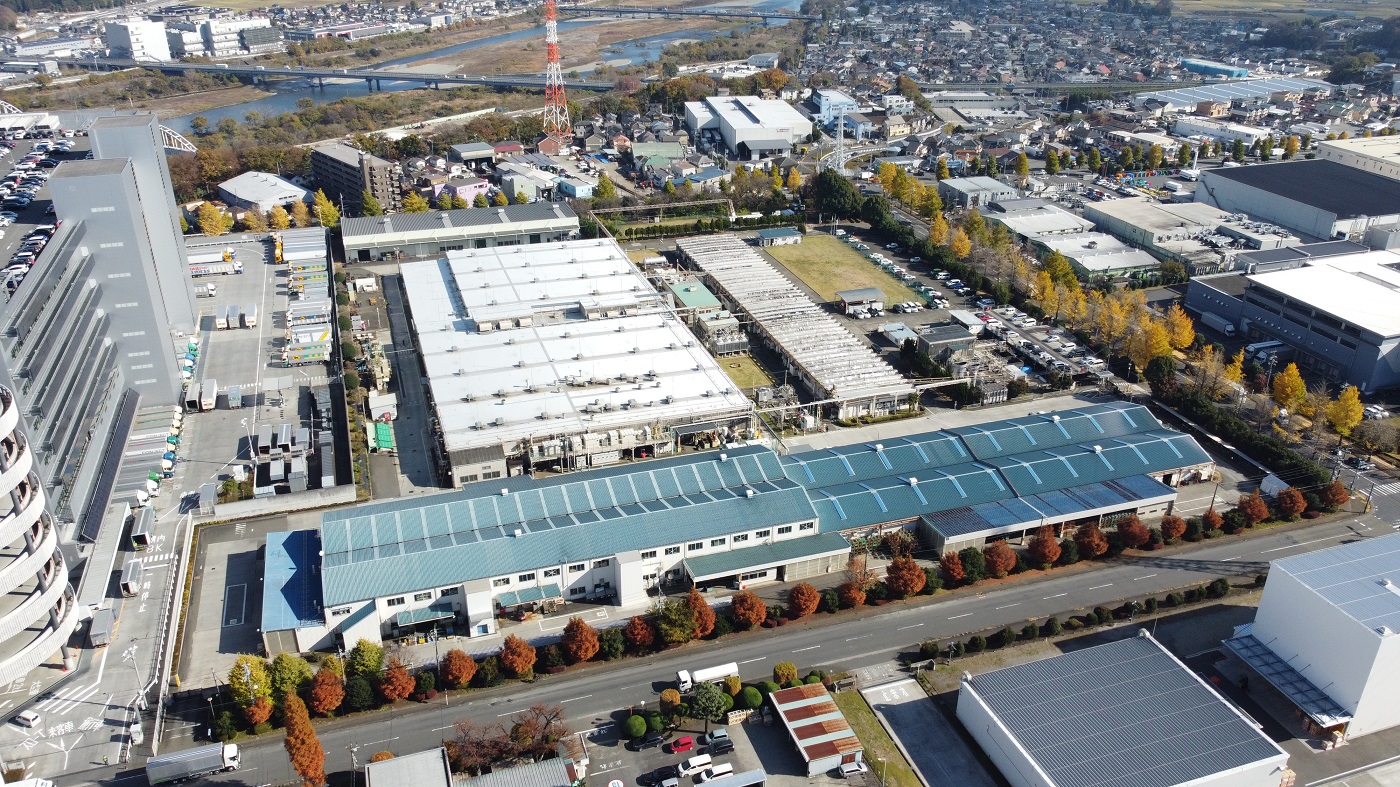 Nakatsu Plant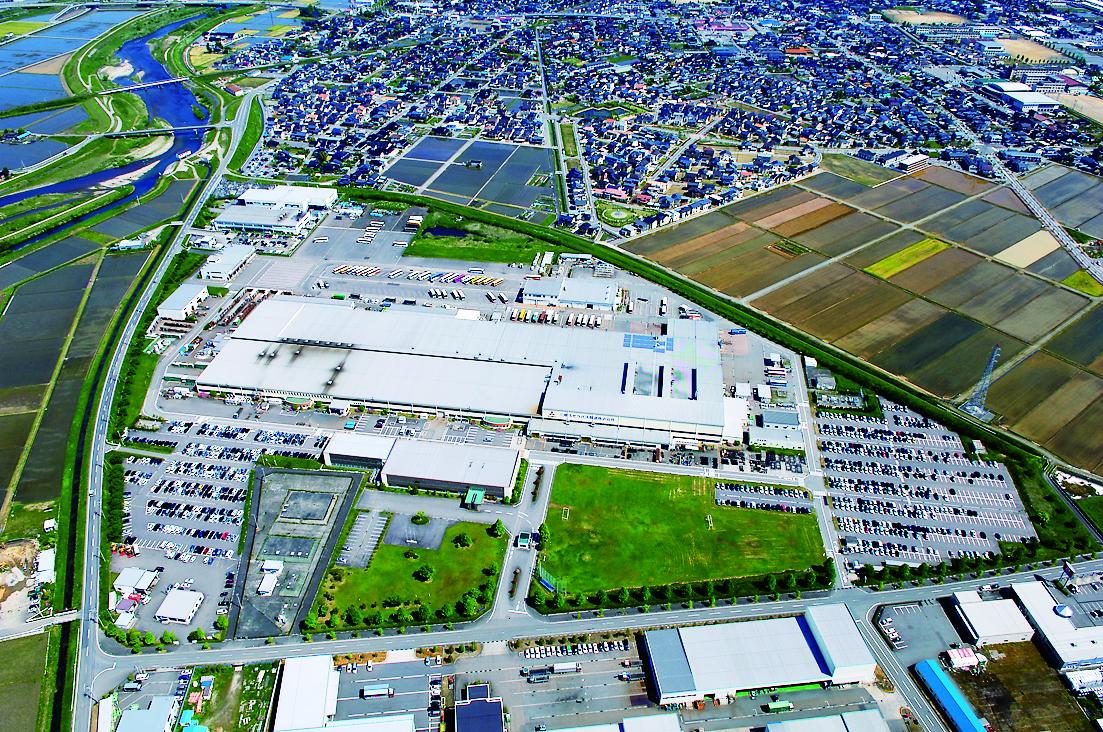 The MFBM facilities in Toyama Prefecture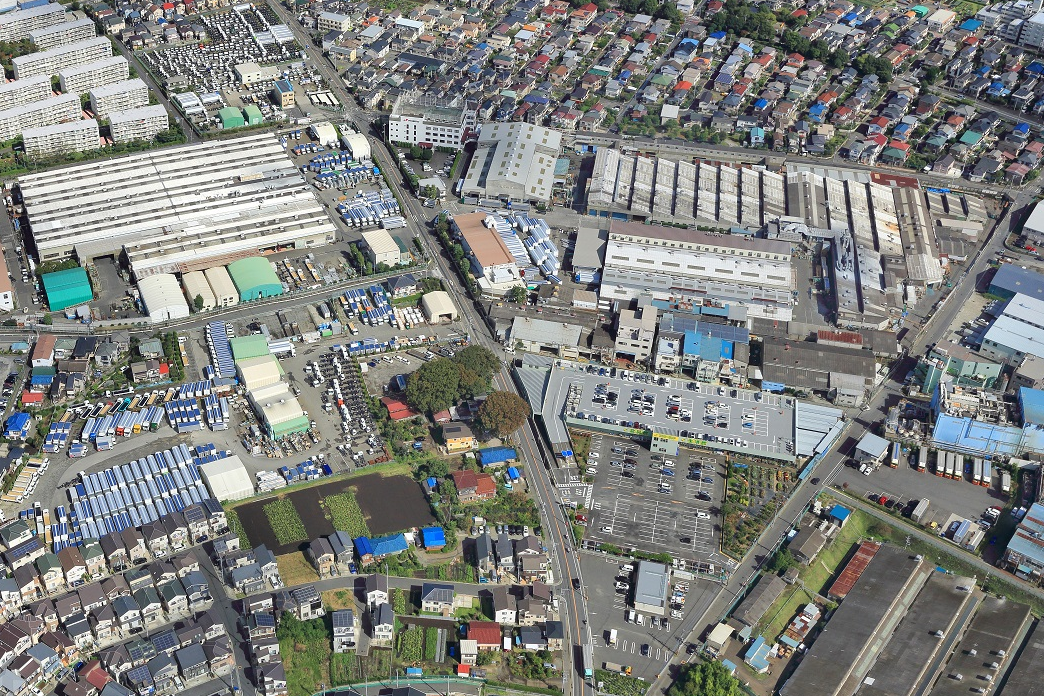 PABCO's Sagami Plant
[1] Where the sum of carbon dioxide (CO2) emissions and absorption is equal to, or less than, zero
2 As of June 28, 2023, based on MFTBC in-house research
3 The Japanese government has committed to reduce FY 2013-level greenhouse gas emissions, including carbon dioxide (CO2) by 46%, by FY 2030
4  "Japan's National Greenhouse Gas Emissions and Removals in Fiscal Year 2021 (Final Figures)" by the Ministry of Environment and the National Institute for Environmental Studies
MFTBC at a Glance
Based in Kawasaki, Japan, Mitsubishi Fuso Truck and Bus Corporation (MFTBC) is one of Asia's leading commercial vehicle manufacturers, with 89.29% of its shares owned by Daimler Truck AG and 10.71% by various Mitsubishi group companies. An icon in the Japanese commercial vehicle industry with a longstanding history of over 90 years with its FUSO brand, MFTBC manufactures a range of commercial vehicles including light, medium, and heavy-duty trucks and buses, and industrial engines for approximately 170 markets worldwide. In 2017, MFTBC introduced the eCanter, the first all-electric light-duty truck in series-production and in 2019, the Super Great – Japan's first heavy-duty truck fitted with Level 2 Automated Driving Support Technology, a benchmark in the Japanese commercial vehicle market. MFTBC operates under the umbrella of Daimler Truck Asia, together with its partner organization Daimler India Commercial Vehicles (DICV) in India. This strategic unit allows the entities to collaborate on areas such as product development, parts sourcing and production to provide the best value to customers.